Regular price
$61.00 USD
Sale price
$54.00 USD
Unit price
per
Sale
Sold out
WISDOM OF ANCIENT EGYPT ORACLE - THE DECK

Our succesfull HIGH QUALITY Standard Deck - with 50 cards and a comprehensive 136-page guidebook - All you need to work with the Deck comes with this lovely Box.

Immerse yourself in the profound wisdom of ancient Egypt with our captivating Oracle deck. Each deck contains 50 beautifully illustrated cards that hold the key to ancient insights. Unveil the secrets, symbols, and teachings of this extraordinary civilization.


Included in the box is the standard guidebook - 136 pages with brief explanations of the cards. Housed in a sturdy magnetic box, our deck is not just a tool for divination but also a remarkable work of art that will inspire and enrich your spiritual practice.


Unlock the secrets of ancient Egypt and embark on a transformative journey with the Wisdom of Ancient Egypt Oracle.

Order your deck today and discover the hidden treasures of this extraordinary civilization.

#WisdomOfAncientEgyptOracle #OracleDeck #AncientEgypt #SpiritualJourney

Attention all fans! Don't miss out on the Deluxe Edition, an absolute must-have for collectors. Immerse yourself in the exquisite Gilded Edition, available in limited quantities. No reprints.

#DeluxeEdition #GildedEdition #CollectorMustHave
shares
222 in stock
View full details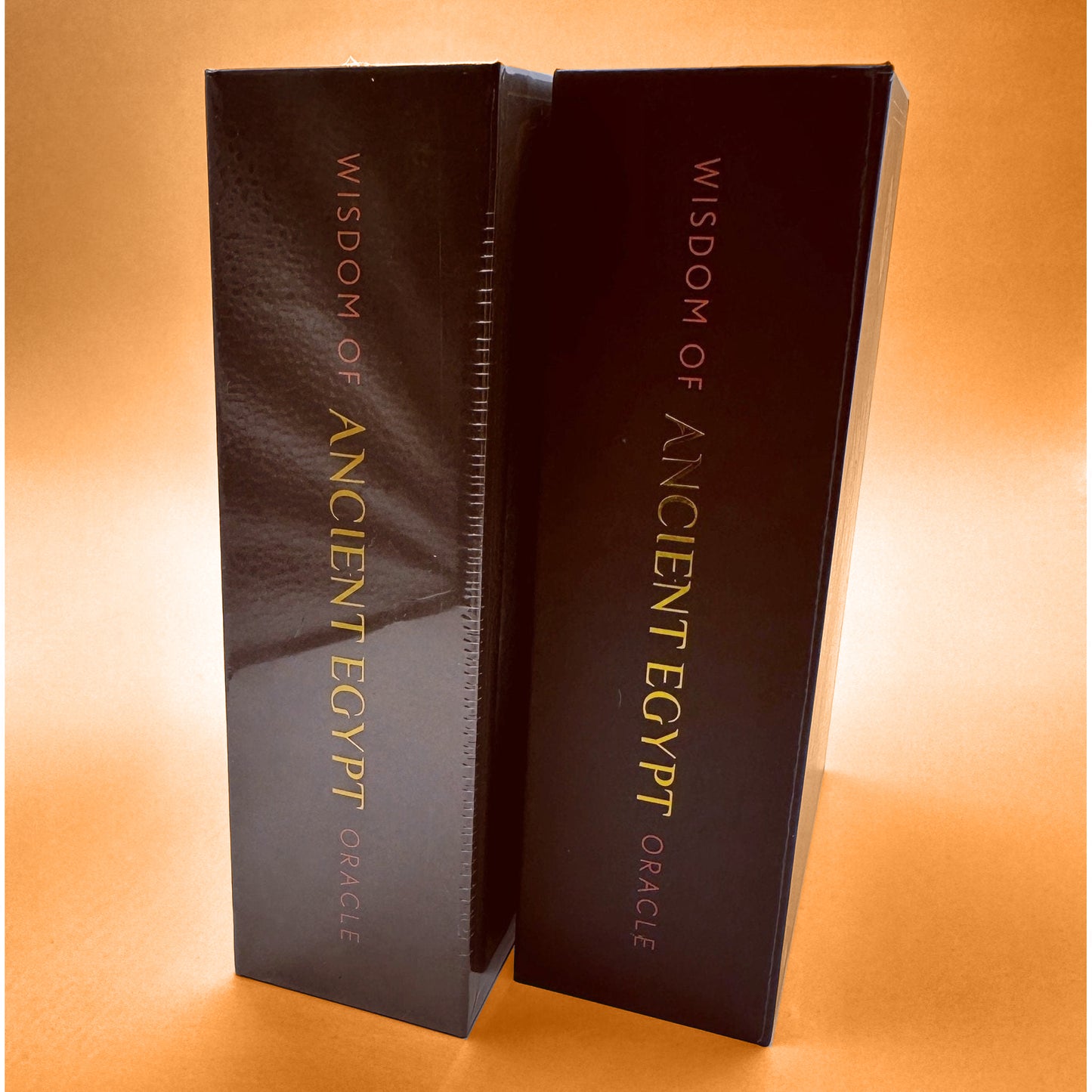 Still not received
well, ordered on Sept 22, we're October 11, still haven't received it, so difficult to give an opinion on the product...